quick
gijinka commission for Drachenschwinge on Flight Rising. With background and transparent if you want to put that in your dragon description, m8. 
Here's the dragon I had as reference: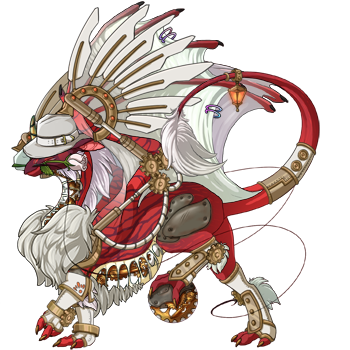 what a pretty guy!
commission for Lukee on Flight Rising of their fursona, Pirate with shading and a green glow
with and without a transparent bg. Just for reasons. I can't remember whether you said you wanted that or not, so I just did it. Took five seconds.
Either way, both versions are for you!
WIP for Lukee on Flight Rising
au jallal
those tattoos are mostly placeholders. i'm still figuring out what his are.
some stuff i've used as warmups.
OCs Erich Galbraith, Attrition, and Giles Stamford.
coloured sketch commission for Maakaaraa of her wonderful OCs
Man i had fun with this. Getting to draw lovely ladies in flower crowns? More like hell yeah. 
Thanks so much for commissioning me!
icon commission for Apparition on Flight Rising